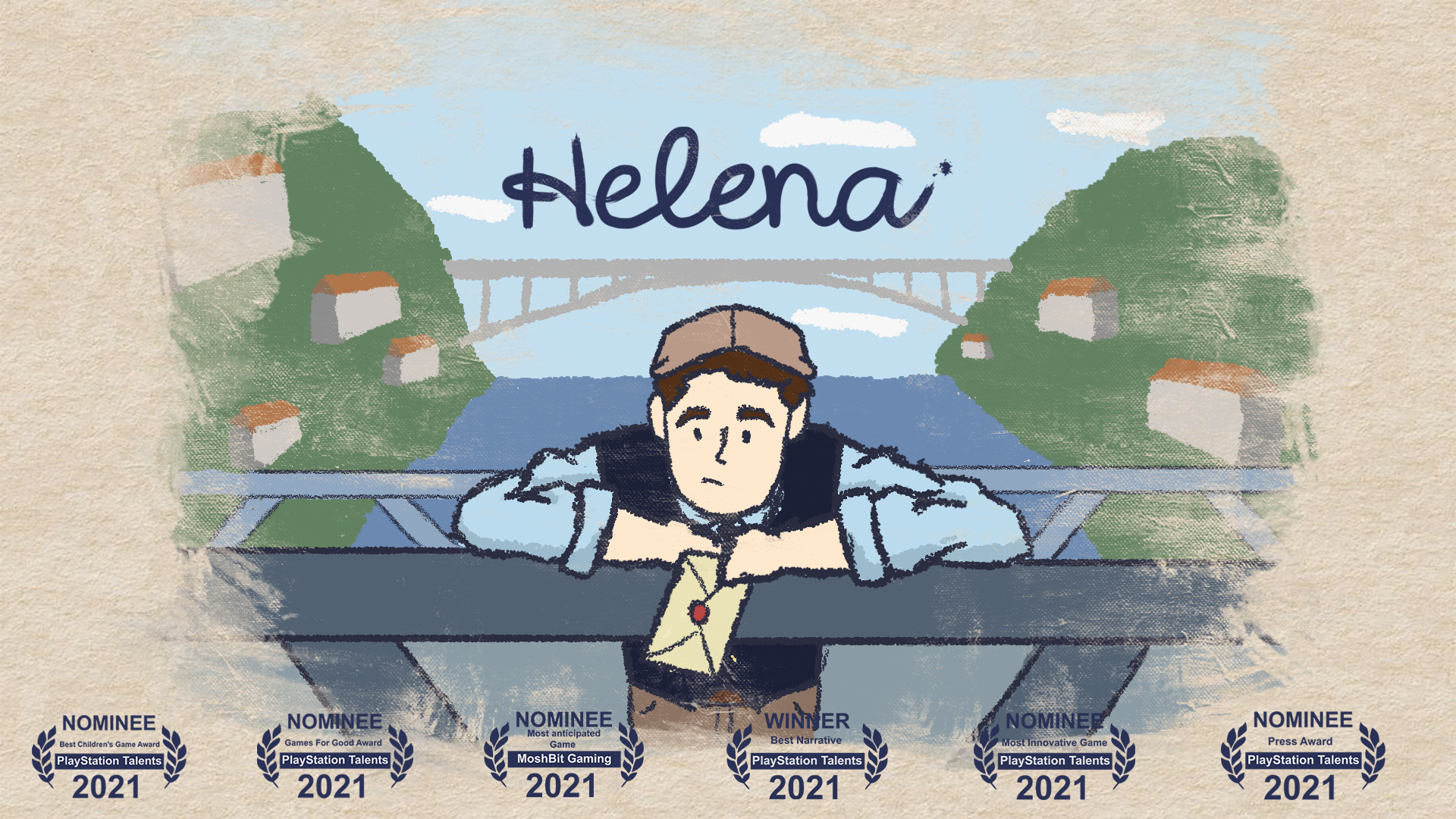 Helena
A downloadable game for Windows
Relive Armando's memories as he wanders the streets of Oporto

Armando is a bedridden elderly man who had a difficult and interesting life. As he now talks to his grandson, he slowly begins to recall some moments of his life that left on him a sizable emotional mark.
➤ Helena's main purpose is to be an impactful homage to Armando's life, with a great focus on a unique and nostalgic atmosphere.

• Immerse yourself in an impactful and relatable narrative-driven homage to the life of our game designer's grandfather.
• Appreciate at your own pace historical and geographical places from the Cais da Ribeira, Oporto, Portugal.
• Collect hidden objects to help Armando remember his memories.
• Enjoy the gorgeous atmosphere with hand-drawn art and a stately soundtrack influenced by Portuguese traditional music.


Credits
Helena is compatible with most computer keyboards and mouses. It was developed by Rio Studios in collaboration with Trovantina do Collipo for a college project. Any generous contributions will go right towards making our future games more awesome!
➛Diogo Frazão (Programmer)- Linkedin
➛Eduardo Freitas (Game Designer & Writer)- Linkedin
➛Filipa Carreira (2D Animator)- Linkedin
➛Ricardo Santos (2D Animator)- Twitter

➛Rodrigo Fitas (Game Artist)- Linkedin
➛Vincent Salgueiro (Music & Sound Designer)- Twitter
And a special thanks to Barbara Nixon for providing Helena's original game font!
Download
Click download now to get access to the following files:
Comments
Log in with itch.io to leave a comment.
Estou encantada, com gostinho de quero mais, enfim, incrivel

Really great game! Nice visuals! It is featured in my Top 5 of this Week! Check my video!
Oh golly! We weren't expecting to hit any sort of list, especially a YouTube top 5! Thank you so much for a spot in one of your videos.
Your channel is so well organized aswell. We can tell all the games in your Top 5's have been very carefully picked out. Keep up the great work!
Show post...

SOO GOOD DEMO DEV
We're just speechless... We never imagined that Helena would be featured in a full Gameplay video! Genuinely, THANK YOU!
Your channel is so consistent and diverse in content too. Keep it up!